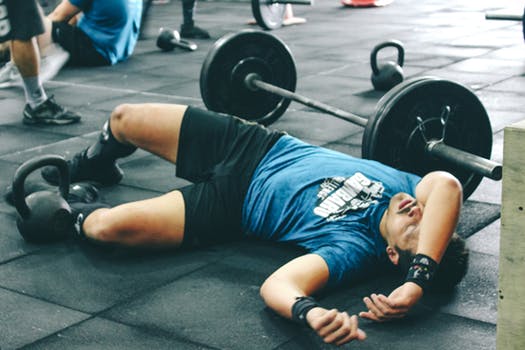 Posted on
---
Achieving your work out goals doesn't stop when you finish the workout. How you care for your body and exercise recovery on off-days is just as important as the time you spend in the gym trying to perfect your routine.

Folks used to a high-energy lifestyle may not want to sit still on the off-days, but forgoing rest can put your body at higher risk of injury. When you don't give your body enough recovery time after multiple workout sessions you could see a decrease in your body's strength and endurance. This time off is important for replacing fluids lost and repairing micro-tears to muscle tissue that allows them to get bigger and stronger.

The number one thing you can do for your recovery days is sleep. Getting eight hours of quality sleep is recommended. During this time your body can recharge your energy levels, work on repairing your body, and secrete hormones that promote muscle growth.

Active recovery also helps refresh your body. It's easy to want to sit around all day when you're sore and tired but even a quick walk around the neighborhood is crazy beneficial.

Dynamic stretching coupled with foam rolling can gently warm the body and loosen sore muscles. The gently movement promoted blood flow and improve your range of motion. Some foam rollers even vibrate to help massage those muscles even more like our X1 vibrating foam roller.
Be sure to care for your body even on the "off" days.
Contact Us
Phone: 502-234-9581
Mon to Fri, 9am to 5pm (EST)
Support via contact form
Our Company