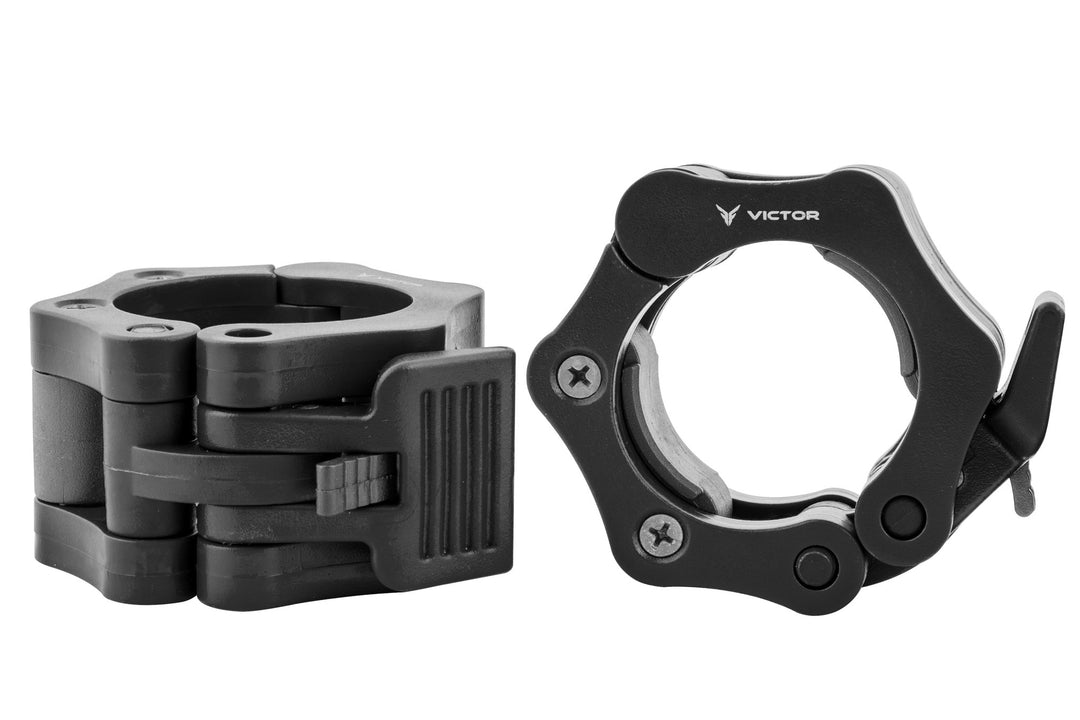 Posted on
---
Barbell clamps or collars are an important piece of equipment that ensures your safety. They are used to secure weights on either side of the barbell, so you and the weights don't go toppling if  your form is off.
With typical spring barbell collars, you have to press on either side of the collar like a binder clip till the spring expands enough to slide onto the bar. This can be frustrating and time consuming, especially if you're changing the total pounds of your lift. Over time, even the best springs can loosen or rust and can cause a major accident.
At Victor Fitness, we developed our barbell collars. Rather than springs, our Lift Locks use a mechanism that will simply clamp it in place. All you have to do is pull the tab back to open the collars, put them around the 2" barbell, then just snap the tab back down till it locks in place.
This makes swapping out plates incredibly easy in between sets. Plus, you never have to worry about moving because of their High-grade nylon construction, reinforced ABS plastic was built to withstand high-impact drops.
Our products are built to last so you can keep grinding without added frustration.
Contact Us
Phone: 502-234-9581
Mon to Fri, 9am to 5pm (EST)
Support via contact form
Our Company