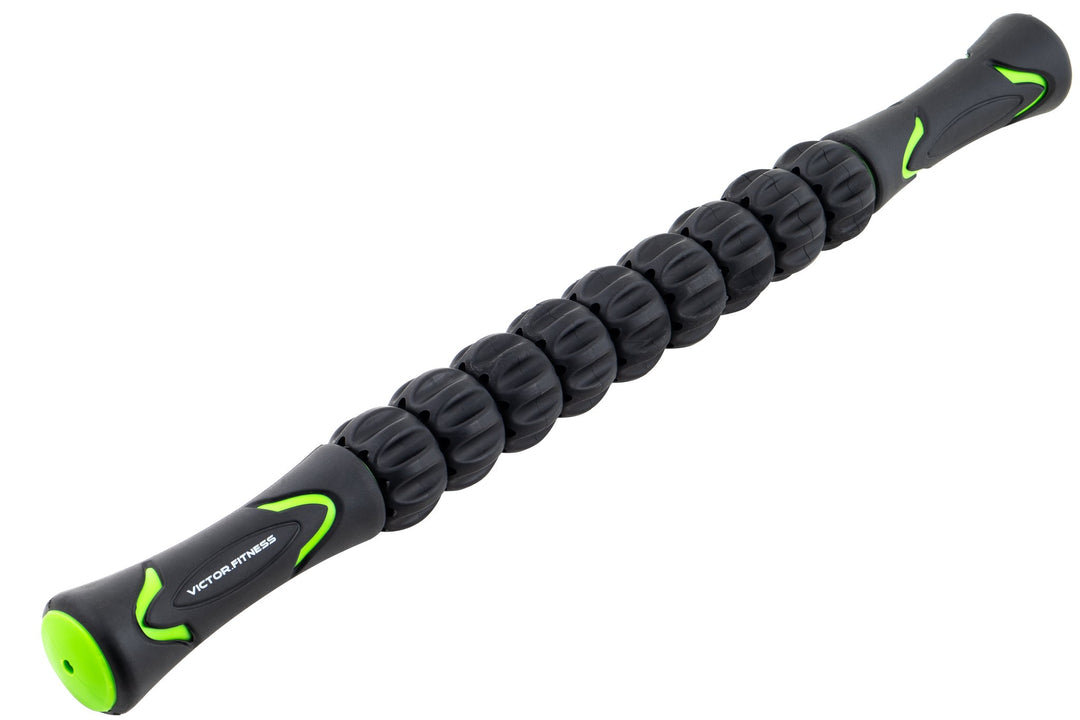 Posted on
---
Do you suffer from delayed-onset muscle soreness (DOMS) on a consistent basis? This can occur after an intense workout and cause a painful muscle tension.
There are multiple solutions for alleviating this type of muscle soreness including message rollers. Our Trig Stick fitness roller was designed particularly for those extra painful moments.
To those who are not familiar with muscle rollers, this device may appear very odd. It's an upgraded roller with harder plastic gears to dig into the muscle and loosen them up for faster recovery.
Unlike a traditional foam roller, the Trig Stick is equipped with a handle on either side. These are helpful when you want to apply extra pressure on problem areas. At 18 inches long, the center is professional grade steel with plastic spinning gears. 
Using the Trig Stick is simple and is most effective when used throughout the entire body part. When massaging the legs start on the quadriceps, the most common area to get sore after an intense workout. Grab both handles with each hand, and apply pressure to the top of your quad below your waist. Slowly roll the Trig Stick down to above the knee, roll back up and repeat. 
On the calf muscle, apply pressure at the top of your calf below the back of your knee. Roll the trig stick up and down your calf. Certain areas of the muscle may get tighter than others – focus on those areas specifically.
This process can be done either sitting down or standing up. If you are really sore, this process can be kind of uncomfortable but your muscles will feel much looser when you are done.
Contact Us
Phone: 502-234-9581
Mon to Fri, 9am to 5pm (EST)
Support via contact form
Our Company