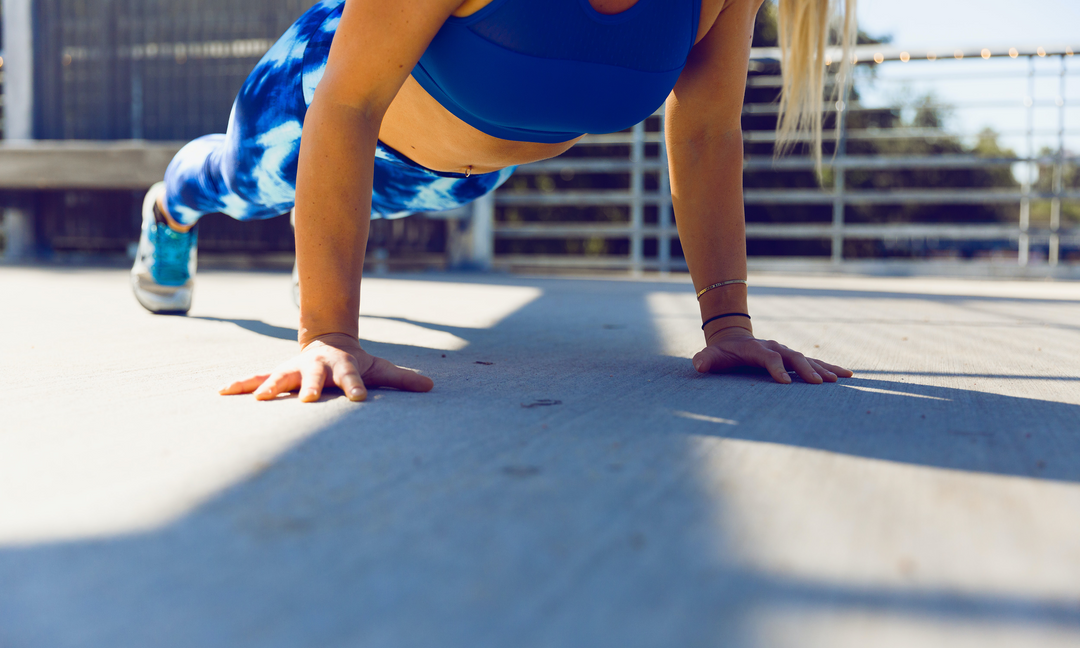 Posted on
---
Push-Ups


Let push-ups be your friend. Easily everyone's most disliked exercise, it challenges posture and strength.

Correct form can help ease some push-up difficulties. Hands should be placed just below your shoulders. Imagine creating space between your shoulder blades as you pull your navel towards your spine. The crown of your head through to your ankles should be a straight line.

It's instinctual to want to stick your tailbone up in the air to help alleviate any core pressure. Don't, this will only hurt you in the long run.

For a more advanced position, try doing a push-up with one hand or with your arms further apart. This will change the level of work done to the triceps.

If the push-up still places too much stress on the body, there are modifications and other exercises you can do to achieve similar results.


Chest Fly
If you're at home, anchor a resistance band at the top of a door with an anchor or hold the band tight with one hand. Begin by extending one arm straight out to the side. Repeat 5 times before cooling off.
Another options would be to hold the bands with an equal grip in both hands and extending your arms outwards, so both sides of the chest are being activated simultaneously.


Triceps

Located on the backside of your arm between your elbow and your shoulder, triceps can be overlooked.

With the band on the floor, secure your right foot through the loop. With your right hand, pull upwards to extend your arm toward the ceiling. Repeat for your desired reps before swapping your foot and hand to the left side.

Dips can be accomplished with a sturdy chair or coffer table. Standing with your back to the chair, lower yourself until you can place your hands and arms in a backwards push-up position on the seat/table.

Extend your legs either fully out in front of you or in a 90 degree angle. Be mindful to not crunch your shoulders up towards your ears. Keep the neck long.

Incorperating these quick exercises into your routine will tone your upper toros and help with endurance for pesky push-ups.
Contact Us
Phone: 502-234-9581
Mon to Fri, 9am to 5pm (EST)
Support via contact form
Our Company