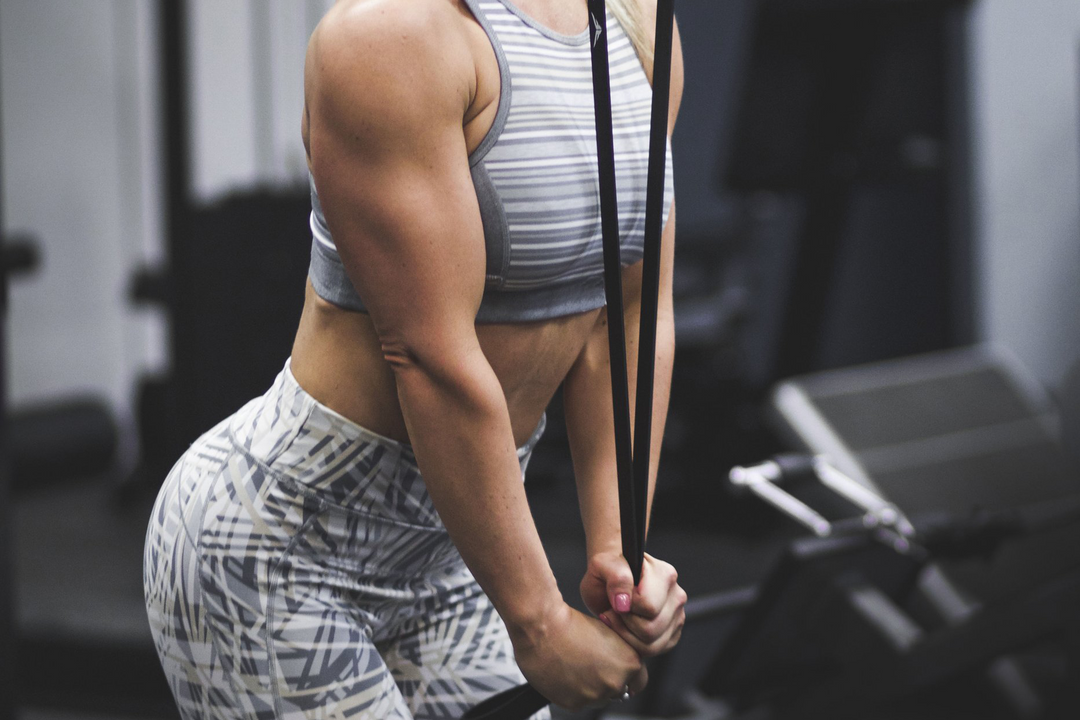 Posted on
---
Whether you are tired of workout machines with a limited range of motion, or want to switch up muscle strengthening exercises, resistance bands are an alternative for achieving the same results with more options for your body's needs.
Not all resistance bands are not made equally. Keep in mind the type of workout you are doing and how much of a challenge your body can handle. Our Resistance Bands range from light 10lb of resistance) to extra heavy (50lb). 
Bicep Curls
First, stand in the middle of the band and grab hold with both hands. You will want to start out with your arms fully extended towards the ground. Pull the band towards your chest while keeping your elbows tucked into your sides. So you are only bending at the elbow and not moving your entire arm or rotating your shoulders. Now slowly bring the band back down till you are back at the starting position and complete your reps.
Tricep Extension
To start, place your arms and resistance band behind your back along the spine. Either with your left elbow wrapped behind your back and right arm up overhead, or vice-versa. In this position, extend your right arm up towards the ceiling and back. Repeat as many times as desired before repeating the same steps with the left arm. 
Squat with Leg Lift
Bring the resistance band to sit just above your knees. Perform a squat as far down as you can muster. When you stand up, bring one leg out to the side. Go back to the squat position and repeat the same motions with the other leg. You can either complete a set of reps on one side or alternate between the two per squat.
Clamshells
Place the band above your knees, and lie on your side, with your knees bent to 90 degrees. Lift up on your forearm. Engaging your core with your feet pressed together, lift your top knee toward the ceiling as far as you can. Slowly bring it down again for one repetition. Make sure to switch sides so you will exercise both legs.
Chest Flys
Pull the resistance bands around your upper back. The band should be outside your arms. Start with your arms straight out and fully extended with your palms facing forward. Begin contracting your arms together towards your chest. Finish the movement by touching your hands together. Then, bring them back to the starting position and repeat.


Contact Us
Phone: 502-234-9581
Mon to Fri, 9am to 5pm (EST)
Support via contact form
Our Company